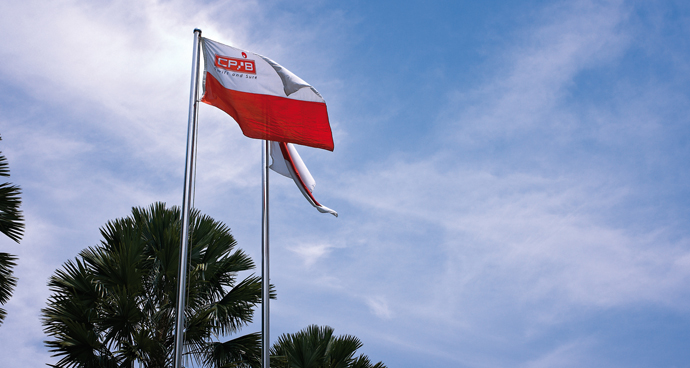 The CPIB Flag
The CPIB flag was commissioned in 2004 to further strengthen the Bureau's identity.
The design of the CPIB flag is a horizontal bi-colour of white above red, with a CPIB logo emblazoned on the upper-left.
The upper white portion that carries the CPIB logo signifies the Bureau's high standard of integrity and our role in keeping Singapore clean and corruption-free. The lower red portion represents CPIB's role as a key state institution.
---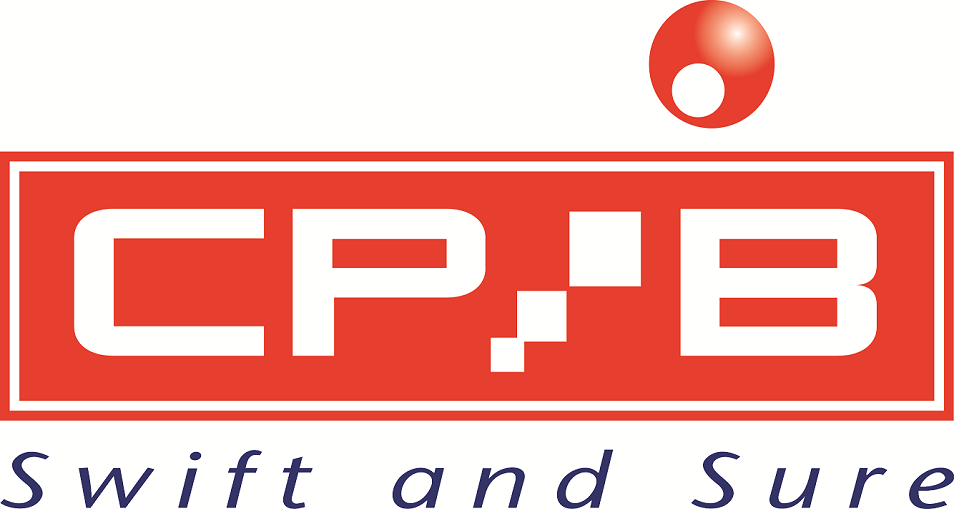 The CPIB Logo
The Square is symbolic of Fairness and Equality. The cascade of the squares represents the pervasive effects of CPIB's anti-corruption action.
The Red Globe represents the dot on top of the letter "I" within the logo's typography which stands for CPIB's vigilance and vision to be the world's best anti-corruption agency.
The State Colours of Red and White are chosen as a reminder that combating corruption is an important national objective.