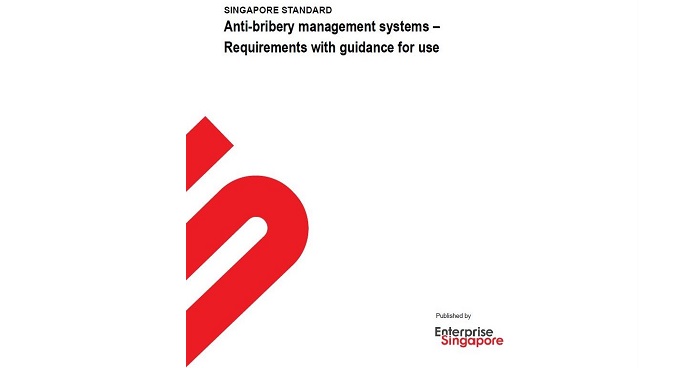 The Singapore Standard (SS) ISO 37001 on anti-bribery management systems is a voluntary standard designed to help companies establish, implement, maintain and improve their anti-bribery compliance programmes. It includes a series of measures which represents globally recognised anti-bribery good practice that companies can implement. The following are some benefits from the adoption of SS ISO 37001:
Assists a company in implementing an anti-bribery management system, or in enhancing its existing controls, with the potential to reduce corporate risk and costs related to bribery.
Helps provide assurance to the management and owners of a company, and to its funders, customers and other business associates, that the company has implemented internationally recognised anti-bribery controls.
Helps in the event of an investigation to provide evidence to the prosecutors or courts that the company had taken reasonable steps to prevent bribery.
Purchase of SS ISO 37001
The standard is available for purchase from the Singapore Standards eShop at https://www.singaporestandardseshop.sg.
Certification to ISO 37001/ SS ISO 37001
Companies may choose to be certified to ISO 37001/ SS ISO 37001 by accredited certification bodies, to ensure that their anti-bribery management system meets the requirements of the standard. The following certification bodies may provide more information for companies who are interested to be certified with ISO 37001/ SS ISO 37001:
Related Content: